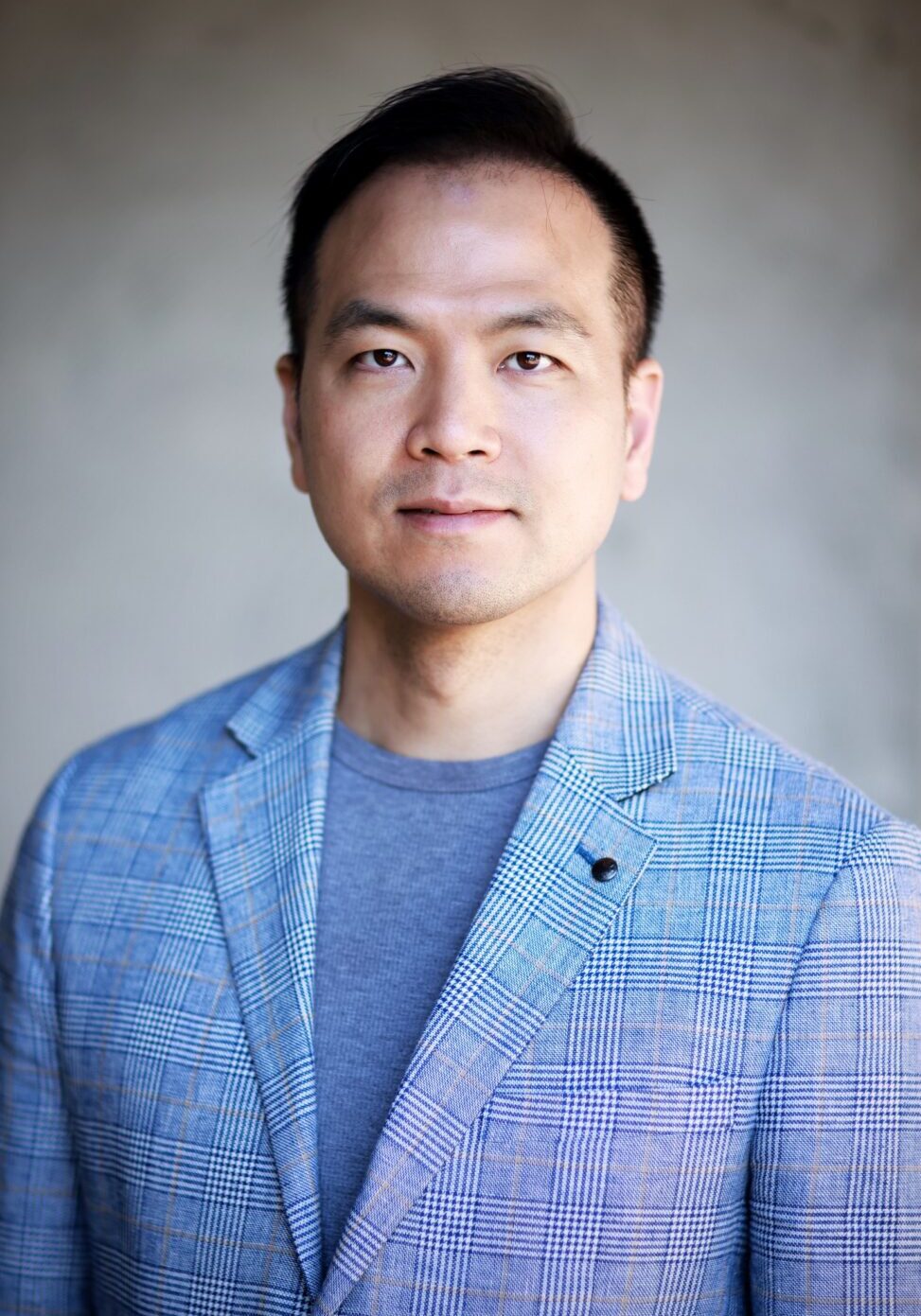 Sunghyun Jason Tjen
(Owner, Head Acupuncturist, Herbalist)
Sunghyun Jason Tjen is a registered acupuncturist and registered traditional Chinese medicine practitioner.
With a Bachelors of Science degree in Chemistry from UBC and training in a 5-year Doctor of Traditional Chinese Medicine program in Vancouver, Sunghyun has a deep understanding of TCM. His grandfather, like many of his ancestors, was also a Traditional Chinese Medicine doctor, making TCM a deep-rooted tradition in his family for generations. Sunghyun furthered his knowledge by studying under his grandfather and colleagues in Korea, and has been practicing in North Vancouver since 2009.
Sunghyun's dedication to his patients has earned him recognition from threebestrated.ca, which has awarded his clinic as one of the top three acupuncture clinics in North Vancouver for many consecutive years.
Sunghyun Jason Tjen, offers a range of treatments including acupuncture, herbal medicine, cupping therapy, moxibustion, and more to help enhance the quality of your life. By coming in for a consultation with Sunghyun, he can design a personalized TCM treatment that is tailored to your individual needs and health concerns. Through the use of acupuncture and herbal medicine, Sunghyun can help alleviate a variety of health conditions and promote physical, mental, and emotional balance. If you're looking to improve your overall well-being and become the best version of yourself, consider visiting Holy Family Acupuncture & Herbal Medicine and consulting with Sunghyun.
Education and Qualifications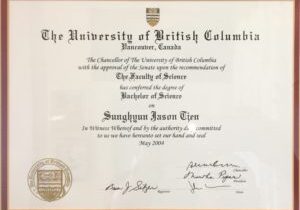 University of British Columbia
B. Sc. (Chemistry) - 2004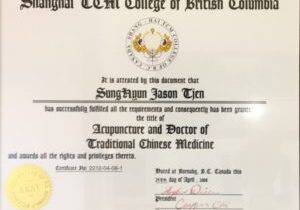 Shanghai TCM College of BC
Doctor of Acupuncture & Traditional Chinese Medicine - 2008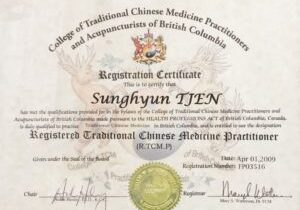 CTCMA Registration Certificate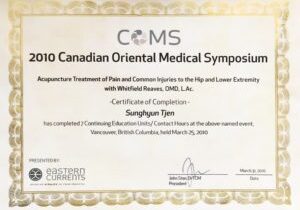 Continuing Education
Acupuncture Treatment of Pain and Common Injuries to the Hip and Lower Extremity with Whitfield Reaves - 2010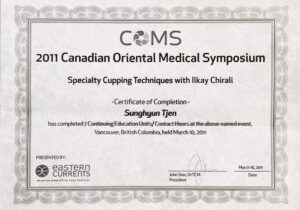 Continuing Education
Specialty Cupping Techniques with Ilkay Chirali - 2011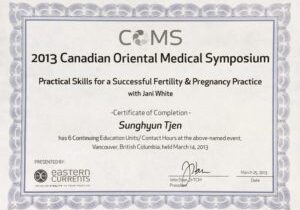 Continuing Education
Practical Skills for a Successful Fertility & Pregnancy Practice with Jani White - 2013
Continuing Education
Shonishin - Japanese acupuncture for infants and children with Stephen Birch - 2017
Book your appointment today